Being a shy person can be an incredibly painful thing. You just feel like you don't fit in. But sometimes, a shy person can let loose of that inner person inside of them… and amaze everyone. That was the case with Brett Nichols recently at Pitman High School in Turlock, Calif. Brett is a teenager who typically has such a shyness about him.
But when Brett's inner person speaks, he has to do his thing. And "his thing" was dancing to Michael Jackson's hit "Billie Jean" in front of a filled auditorium at his school during a talent competition.
A video of his routine has gone viral. Brett literally blew away teachers and fellow students when he performed iconic Michael Jackson moves while the song was playing over the loudspeakers. The clothes…the glove…the hat…and those tremendously magical moves. He just moonwalked all over their hearts and their yells, applause and screams told him so.
The King of Pop would have definitely been proud.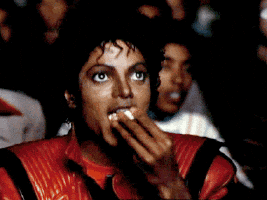 So never count out a shy person. They may just have an amazing talent inside them… just like Brett.
Oh, and in case you're wondering, he won the talent contest. What's that? Did we just see you crack a smile? Hey, share this with others so they can smile too.